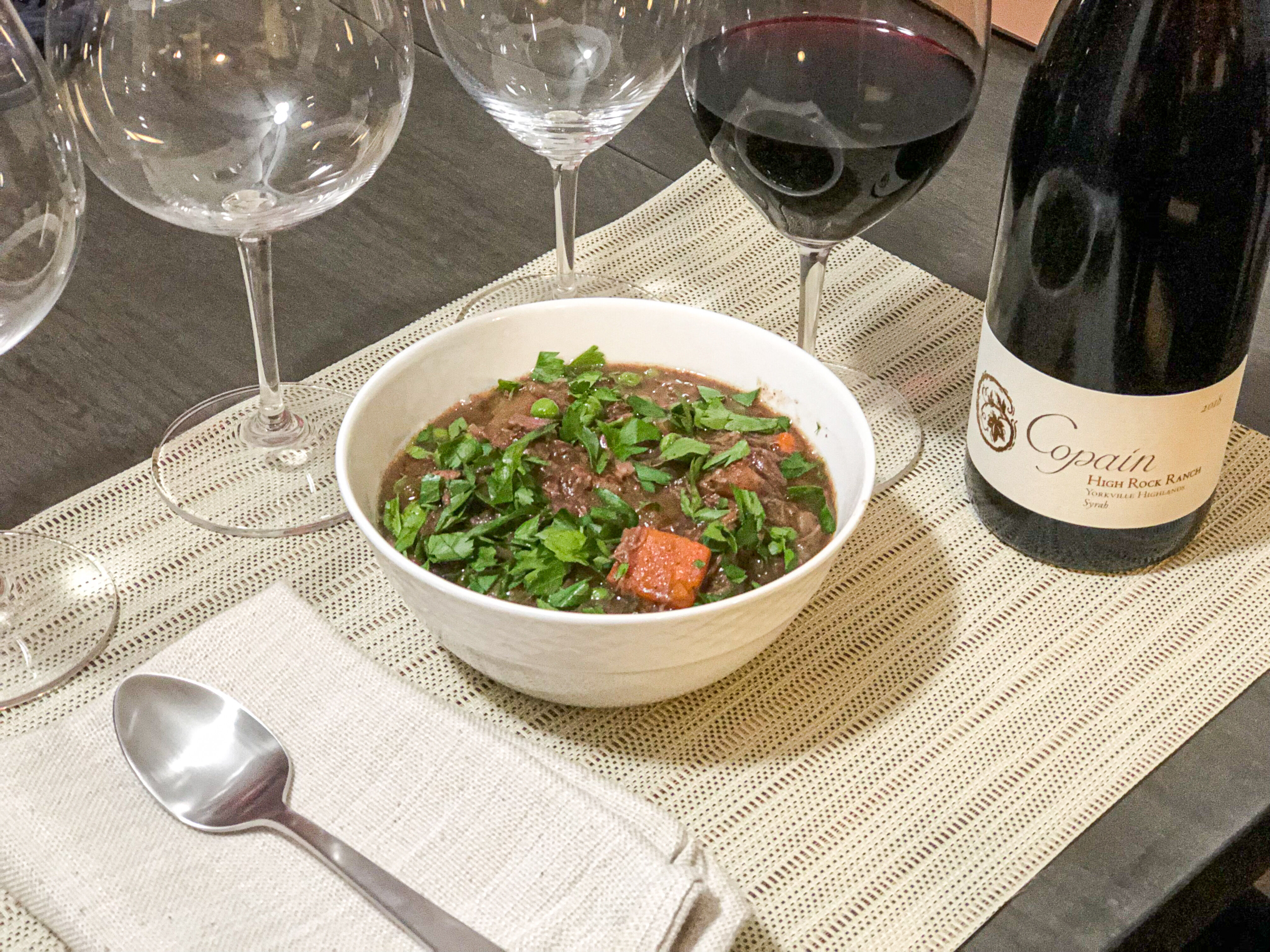 Ingredients:
3 pounds of braising beef cut into large diced pieces
1 large carrot, medium diced
2 stalks of celery, medium diced
1 large yellow onion, medium diced
1 bottle Pinot Noir
1 cup brandy
1 bay leaf
6 sprigs of thyme
5 whole black peppercorns
Place all ingredients in a nonreactive bowl or bag and marinate overnight in refrigerator.
1 Tbs. olive oil
6 slices bacon diced
1/2 cup of All Purpose flour
4 cups of beef or chicken stock
In a large pot over medium heat add the olive oil and bacon and cook until golden brown and crispy. While bacon is cooking remove beef from marinade and reserve marinade. Then pat the beef dry with paper towels and season with salt and pepper then toss with flour. Remove or strain bacon fat and reserve fat and bacon bits separately. Add bacon fat back to pot and place back on medium heat then cook off the beef stirring occasionally until browned you may need to do this in batches.
When the beef is nicely browned pour in the wine and vegetables and stock and bring to a boil and skim then reduce to a simmer cover and low simmer on stove top or place in an oven for around 2.5 hours or until beef is tender. Adjust seasoning and garnish with sautéed mushrooms and pearl onions and blanched carrots if desired.